Italian stories and products
TIPICS is a platform and a community dedicated to the world of food… ALL ITALIAN
Tipics was created to keep alive the great Italian food and wine tradition through the sharing and exchange of information and experiences.
We believe that love for food is born from the knowledge of the history of a food, from the story of how it was produced, from the imagination of those who cook it, experimenting and sharing new recipes every day.
Tipics discovers, meets, enhances and recounts the Italian food and wine universe.
Translated with www.DeepL.com/Translator
EVERY PRODUCT A WORLD TO EXPLORE
The taste of food comes from the tradition of a product, its territory of origin and the passion of its producer
In Tipics all users share the same passion: the world of food and wine.
Depending on how you express your love for food with Tipics you can
Create
Your recipes
Your videos
Your pictures
New collaborations and partnerships
Telling
Your company
Your products
The traditions of your territory
Your skills and personal characteristics
Share
Your opinions and reviews
Your Food Experience
Travel diaries and gourmet guides
Your interests
Know
Italian producers
The peculiarities on the products
Production techniques
A wealth of food and wine information
EVERY RECIPE IS AN EXPERIENCE TO LIVE
From the simple and tasty dish to that of a great chef. Learn how to prepare new meals or find some appetizing ideas to make the most of your precious ingredients.
Chefs, food makers, video makers, food graphers, food advisors, food ambassadors, companies and many other food lover are the TIPICS community to share the same passion: the world of food and wine.
Food Maker
<p data-keeper-edited="yes"><span style="display: inline !important; float: none; background-color: transparent; color: #1e1e1e; cursor: text; font-family: 'EB Garamond',Georgia,'Times New Roman',serif; font-size: 20px; font-style: normal; font-variant: normal; font-weight: 500; letter-spacing: normal; -ms-text-size-adjust: auto; orphans: 2; text-align: left; text-decoration: none; text-indent: 0px; text-transform: none; -webkit-text-stroke-width: 0px; white-space: normal; word-spacing: 0px;" data-keeper-edited="yes">Do you like to create and revisit <strong>new and traditional recipes
</strong></span></p>
Food advisor
You like to tell stories and opinions
Media Maker
You like create and sharemultimedia contents
Producers
You like promote your history and products
EACH STORY A CURIOSITY TO DISCOVER
A continuous journey in search and discovery of the culinary universe. When words and taste come together to describe an engaging experience
ITALIAN STORIES AND PRODUCTS
TIPICS is a platform and a community dedicated to the world of food… all Italian. TIPICS is made in Italy: born in Italy, it enhances the territory and the Italian regions, promotes the work of Italian producers, through an international look, enhances the richness of Italian food and wine
EVERY PRODUCER A HISTORY TO BE RECOGNISED
The taste of food comes from the tradition of a product, its territory of origin and the passion of its producer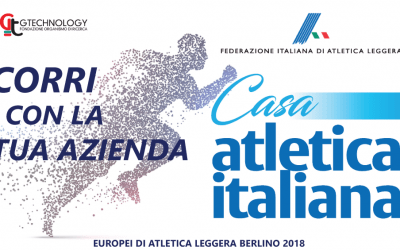 6 -12 August 2018, on the occasion of the European Athletics Championships, ITALIAN ATLETIC HOUSE will be the meeting place for all blues in Berlin. Italian Athletics House, a project FIDAL - Federezazione Italiana Atletica Leggera, will be hosted in the exclusive...